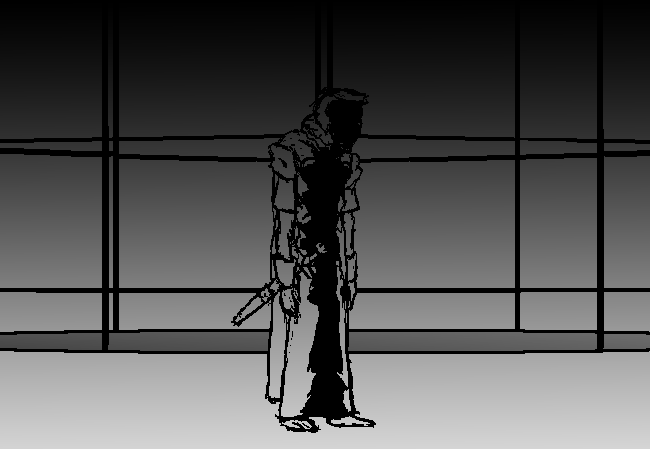 peering into the so called darkness will result in the predictable event that we won't see anything in it, but fortunately you are a man of many resources, like magic skills, including power like night vision! and we are gladly going to take advantage of in this turn of events!
and now we can really see what's this caged hole is really all about, magic shenanigans! of course! I mean what were you expecting?
> but there's door at other side of the room. So what's more old fashioned way to going down ?